Talbot Plant Hire Ireland
Grab Hire
Digger & Dumper Hire*
Articulated Truck Hire
Low Loader Transportation
On-Site Soil Screener Hire
Supply of Top Soil, Sand & Aggregates
*Hired with an experienced licensed operator or on self-drive hire
Request A Callback
Just leave your name and number and one of our team will get back to you

We Accept Visa & MasterCard
Plant & Machinery Hire – Kildare, Dublin and Ireland
Talbot Plant Hire Ltd is a fully licensed haulage contractor, specialising in plant hire, site clearance, low loader transportation of plant and machinery.
We also supply top soil, sand & aggregates in small and large quantities*.
*(from 1 ton bags up to 20 ton loads)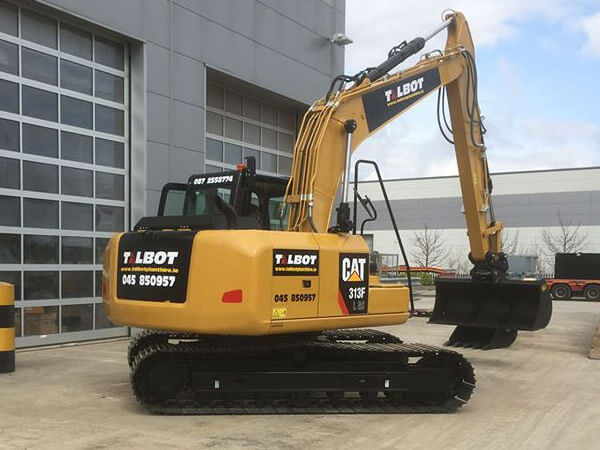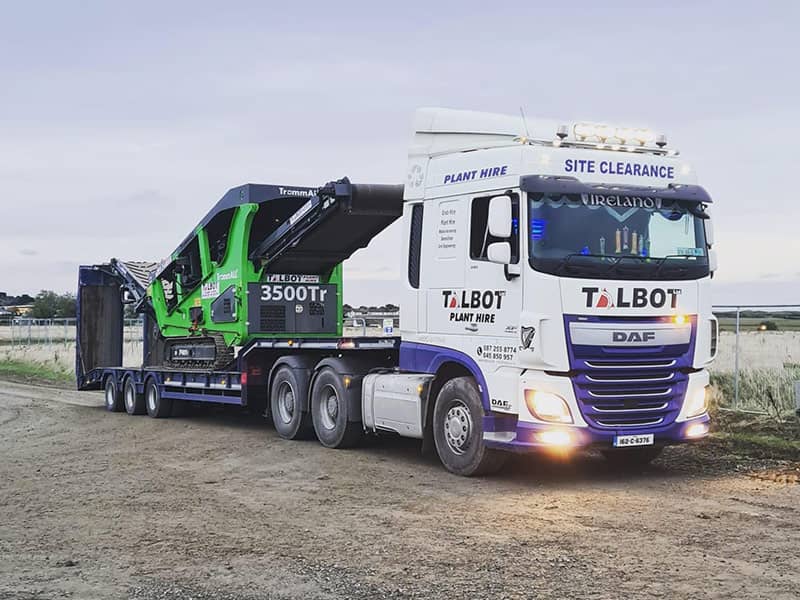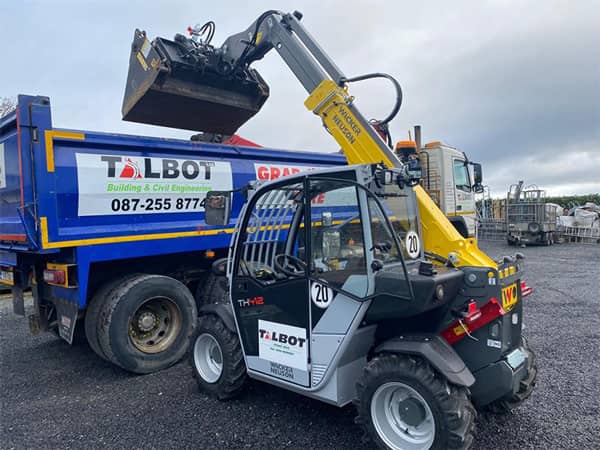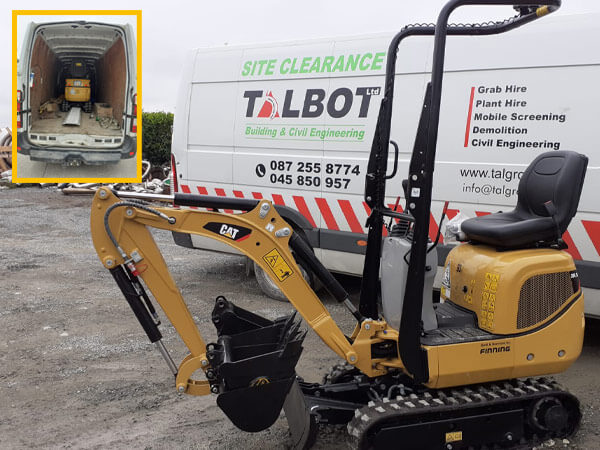 We are a family run business operating from our base in Kill, County Kildare.
Whether you need to arrange haulage of your own machinery or hire plant machinery from us, we at Talbot Plant Hire have the tools for the job.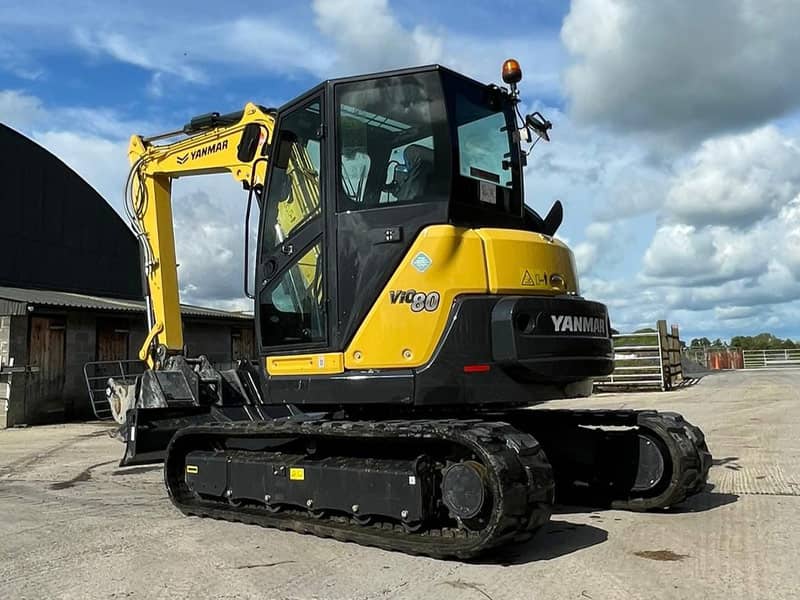 Plant Hire & Site Clearance
We can provide the following plant & site clearance equipment;
Digger Hire – micro diggers, mini diggers, small and large digger hire*
Rock breakers (doorway digger 700mm wide)*
Excavators from 3-14 Ton and rock breakers to match*
Tracked high tip mini-dumpers (doorway dumper)*
1 ton high tip wheeled dumpers and larger dumpers*
Articulated truck and low loader for hire
Grab Hire
Soil Screener Hire
*Hired with an experienced licensed operator or on self-drive hire
Jackie Farrell Testimonial

"Very professional to deal with. Excellent service, great prices and very friendly staff. I would highly recommend Talbot Building."
Paul McFadden Testimonial

"Easy to deal with Plant Hire company offering good equipment at good rates."
Testimonial from Stephen Evans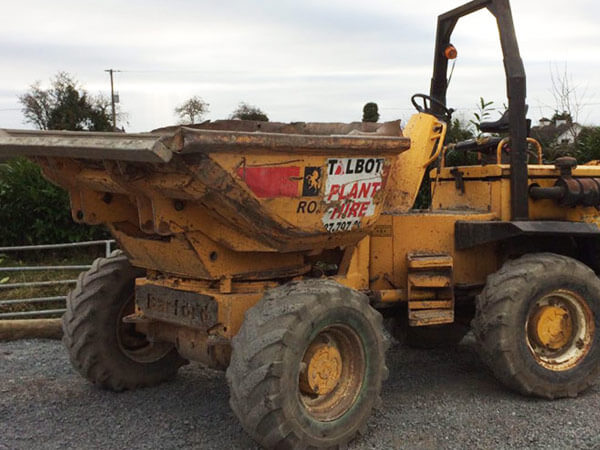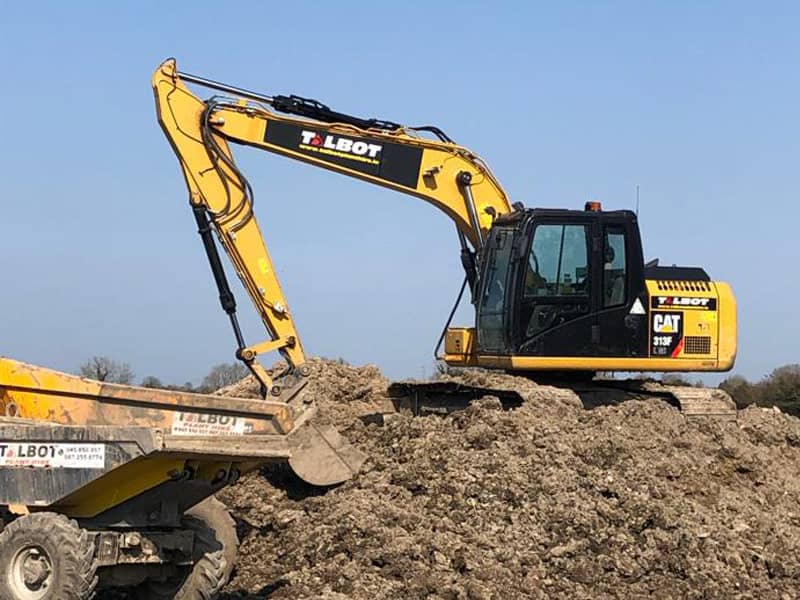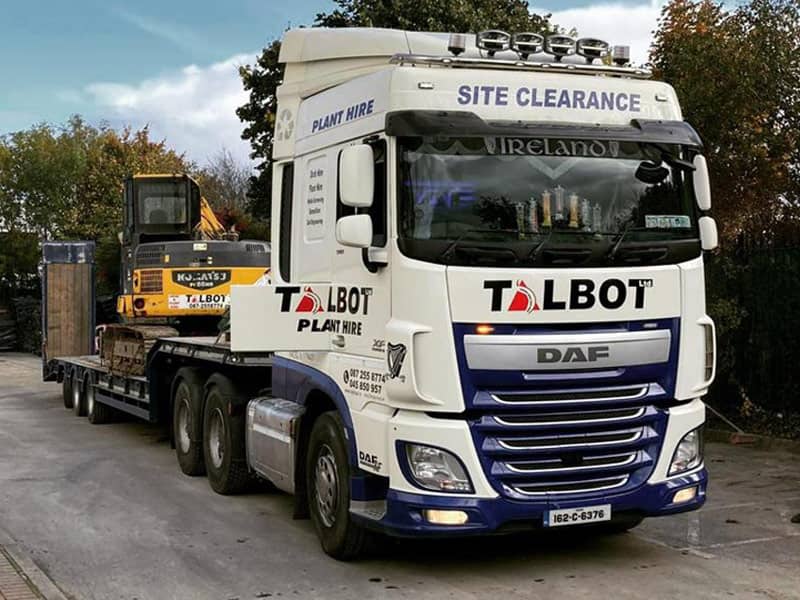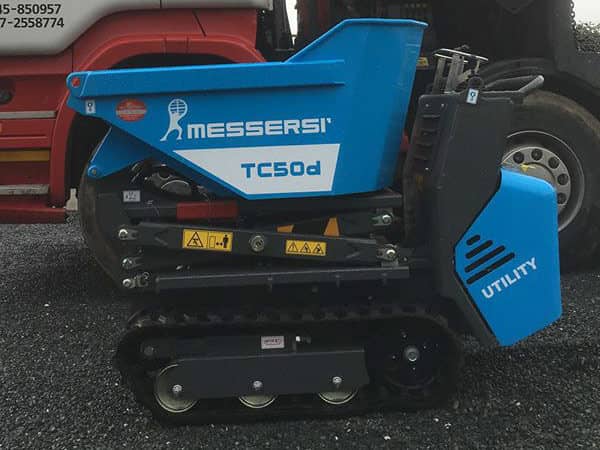 When you need us, we're there.
Reliable & Flexible.
At Talbot Plant Hire we realise the importance of reliability and flexibility when it comes to dealing with the logistics of removing waste and delivery of stone, especially in tight urban areas where storage space may be as little as a front driveway or garden.
Recognising this we have combined a fleet of small diggers and dumpers to compliment our service which can be supplied with an experienced licensed operator or on a self-drive hire basis making Talbot Grab Hire & Plant hire a one stop shop for the excavation and disposal in tight access and urban sites.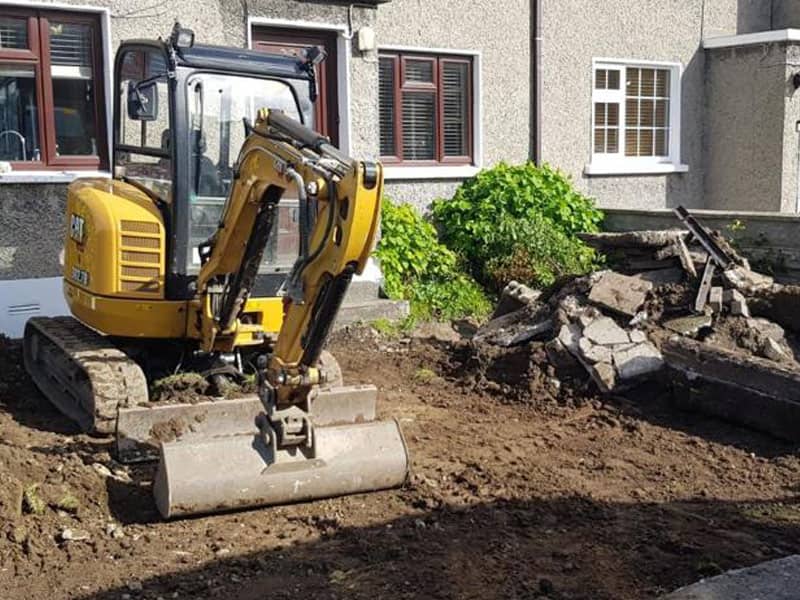 Stone Builders Testimonial

"I highly recommend Wayne for all the grab hire services. Quick service always returns the calls. We are a construction company use these services on monthly basis."
Adrian from Stone Builders, 2021
Paul McFadden Testimonial

"We have used Talbot for grab trucks for the past year and have found the service to be as good as it gets. Have no hesitance in recommending this company."
Testimonial from Paul McFadden, 2021
We Can Deliver …
Crushed stone (804, SR21 etc)
Clean broken stone (505B 2″ 3″ 4″)
Ballylusk Stone
Drainage pebble
Sand (Mortar, Plastering)
Top soil
We Can Take Away …
Clay, soil, earth (muck away)
Concrete, bricks, blocks
Trees, bushes, grass (green waste)
We hold a valid waste permit for all materials removed
Waste Permit Number
NWCPO-16-11794
You Can Rely On Us
How It Works
#1 – Locate a suitable collection point. If unsure, please feel free to call us to discuss.
#2 – Calculate approx time required to move a full load of waste material to the collection point. (A full load is approximately 3 standard builder's skips or 240 wheel barrows or 20 1-ton dumper loads).
#3 – If required calculate any stone/sand etc and locate a suitable location for storing. This material can be grabbed or tipped into position but bear in mind if being delivered at the same time of waste collection will need to be off loaded first before waste is loaded.
Please call us to discuss any queries with the above and book a day and time for collection/delivery of Grab Hire, Digger Hire, Dumper Hire, Mini-Digger Hire, Micro-Dumper Hire, Artic Truck Hire and Low Loader Transport Hire.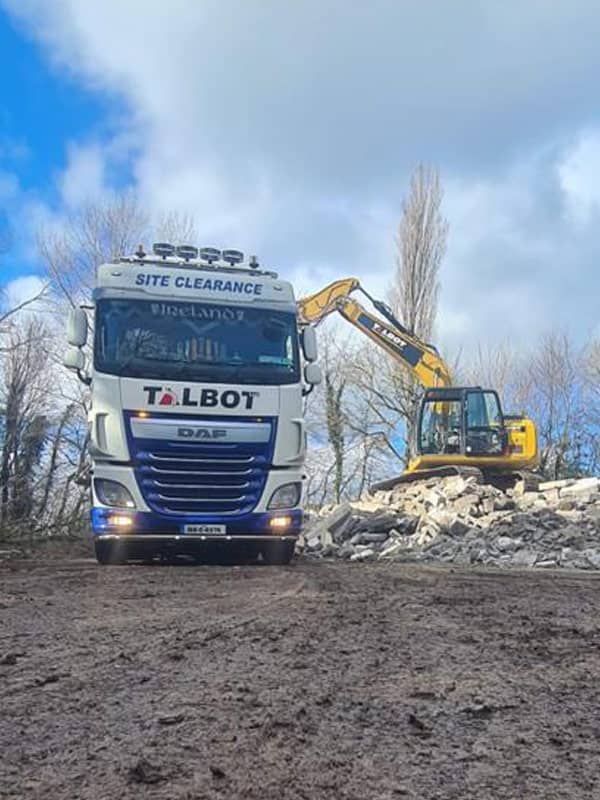 About Talbot Grab & Plant Hire
Talbot Building and Civil Engineering is a family run and owned business. Run by Vincent & Kay Talbot, the company has grown from a sole trader into one of the most diverse construction companies of its size in Leinster.
Originally established in 2003 Talbot Building & Civil Engineering became a limited company in 2007 following steady growth and expansion due mainly to repeat business and past client recommendations.
Both the company and its employees pride themselves on their work and customer satisfaction and always try to understand and adhere to all our customer's needs on every contract undertaken.